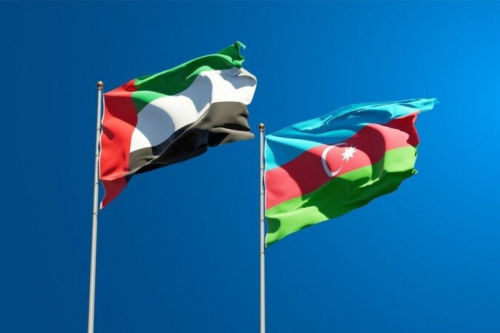 Azerbaijan and the United Arab Emirates (UAE) have entered a visa-free regime, fostering an ever-closer partnership between the two nations. As of July 8th, 2023, citizens of both countries will be able to stay in Azerbaijan and UAE without a visa for up to three months. This momentous development not only signifies the rapid growth of relations but also paves the way for remarkable opportunities in various fields and sectors.
"We are excited to make a seamless travel experience for the travelers from UAE, making our destination more accessible. We are eagerly looking forward to welcome guests looking to explore versatile tourism experiences Azerbaijan has to offer" said Florian Sengstschmid, CEO of Azerbaijan Tourism Board.
In recent years, Azerbaijan has emerged as a highly sought-after travel destination for UAE travellers, in part due to its convenient direct flights and reputation as a dynamic cultural, and business hub. In 2022, almost 42,000 tourists from the UAE travelled to Azerbaijan which is more than double when compared to 2021. With availability of the direct flight along with the visa-free regime exploring Azerbaijan has never been more accessible. Additionally, there are presently regular direct flights between Azerbaijan and United Arab Emirates. These include Azerbaijan Airlines and FlyDubai operating flights to Dubai, WizzAir offering flights to Abu Dhabi and Air Arabia servicing flights to Sharjah. With daily flights between Baku and Dubai along with other routes, the number of arrivals from the region is expected to grow further.
Azerbaijan is an exceptional combination of an Eastern country with a Western outlook. The needs of today's travellers are met by the availability of a wide range of modern amenities, such as world-class hotels, restaurants, and shopping centres. The country boasts a wealth of attractions, including the UNESCO-listed Old City of Baku, the Caucasus Mountains, the Caspian Sea, and the traces of the ancient Silk Road, there's an abundance of sights to discover. The capital Baku is a vibrant cosmopolitan city that has both contemporary and ancient architecture: the city's skyline is dotted with modern skyscrapers alongside astonishing historic buildings. The city has something for everyone - from exploring the cobbled streets of the UNESCO-listed Old City, enjoying a vibrant nightlife, and taking your children to the entertainment center at Deniz Mall, to indulging in the delectable local cuisine.
Azerbaijan is also perfect for nature gateways in to lush nature, perfectly complementing days spend in the city. As sustainability has been a big part of Azerbaijan's tourism strategy, it leads to the development of many "green" experiences such as birdwatching and hiking routes, preservation of local products and age-old cooking methods within the framework of Slow Food Travel, as well as protection of touristic sites through sustainable heritage management. Among many enchanting regions of Azerbaijan with lush nature and delicious local cuisine, one that can stand out as a great family destination is Shamakhi. The region has a number of interesting locations, including Shamakhi Safari Park and Shamakhi Alpaca farm. Family travel is a unique experience, demanding not only a safe and secure destination but one that offers engaging activities for both adults and children. Azerbaijan fulfils this requirement with ease, delivering a wide array of engaging and diverse activities designed to captivate children and allow parents to relax.
In conclusion, Azerbaijan is an exceptional travel destination. Its blend of modern amenities, rich historical sites, eco-conscious practices, and family-friendly activities ensure it caters to every traveller's desires, making for an unforgettable holiday experience.